Acupuncture for teenagers can be a very effective method of helping teenagers with a variety of issues.  I have two teenagers. Being a mom, I aware there are the many health challenges teenagers these days have to deal with, to name a few: stress, acne and lack of focus. Being an acupuncturist, I know acupuncture and traditional Chinese Medicine can help my girls and many teens greatly with minimal side effect.
Acupuncture for teenagers to deal with STRESS
The agency's Stress in America survey found that 30 percent of teens reported feeling sad or depressed because of stress and 31 percent felt overwhelmed.
There are many acupuncture points can help teen relive stress, to name a few: Yintang, NeiGuan, Sanyinjiao, Sangen, shenmen, ear point (shenmen, sympathetic, endocrine, heart)  This point calms the spirit, regulates and invigorates heart,balance YinYang.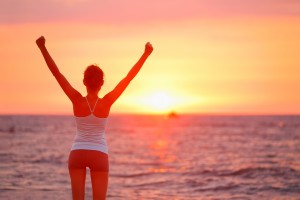 Acupuncture for teenagers to deal with ACNE
A whopping 85 percent of the U.S. population between ages 12 and 25 develops some form acne.
Acupuncture point Yangbai, shibai, quiche, hegu, neiting and Da zhui are the common point to use in treatment. There are many reports and studies done in China on Acupuncure treatment on Acne. For example: a study show that ear acupuncture on heart, liver, kidney, face, lung, sanjiao, large intestine, endocrine with ear seed, change seed every other days, the effective rate is 91.03%。
Acupuncture for teenagers to deal with LACK OF FOCUS
Centers for Disease Control and Prevention (CDC), 11.4% of children ages 11-14 (1 in 9). 10.2% of children ages 15-17 (1 in 10) have been diagnosed with ADHD, and rates of ever-diagnosed ADHD increased an average of approximately 5% per year from 2003 to 2011. 3.5 million children (69% of children with current ADHD) were taking medication for ADHD.
Points like shenmen, shenTing, Baihui, xinshu are often used in treatment.  A study conducted on 155 children with ADHD, receive acupuncture for five days a week for two weeks for six course of treatment show efficacy of 82.5%*
The actual treatment are depends on syndrome differentiations. Some teens are needle phobic.  There are many other TCM modalities such as, Chinese herbal medicine, guasha, cupping, acutonic, ear seeds and tui na can help with treatment.
* Ref: ADHD: Non-Pharmacologic Interventions, An Issue of Child and Adolescent. Stephen V. Faraone
* Data from Ma R. Hun Pediatrics of Chinese Medicine, People's Medical Publishing House, 2012, P123-4